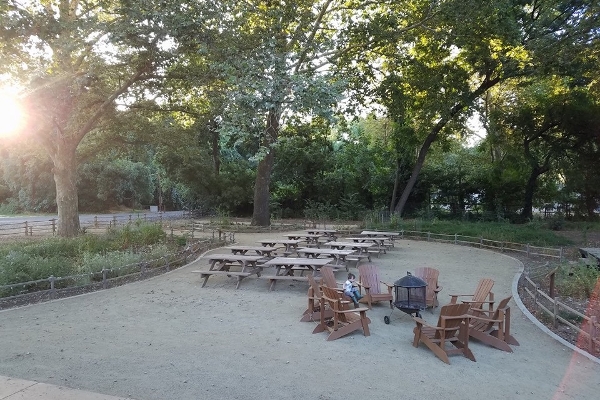 About Camp Pollock
Camp Pollock is located in downtown Sacramento on the American River and is open to the pubic every day of the week from Sunrise to Sunset.

The Camp was operated by the Boy Scouts of America from the early 1920's until January 2013. The Sacramento Valley Conservancy, (SVC) facilitated the acquisition of Camp Pollock by the California State Lands Commission and now manages the site in accordance with the American River Parkway Plan.

SVC rents the 11 acres at Camp Pollock for private and public events including: YOUTH or Outdoor Educational Group Camping, family gatherings, weddings, trainings, parties, picnics and more.

SVC is a private, non-profit land trust founded in 1990 on two basic principles; that open lands are necessary for quality of life and that we must save land today so future generations may enjoy its benefits tomorrow. SVC is accredited by the Land Trust Accreditation Commission and has protected over 16,000 acres. SVC buys land only from willing sellers, and works cooperatively with private landowners and public and private funding sources to create win-win solutions.

More information about SVC, including Camp Pollock, the East Sacramento Blue Oak Hills Area project, our Sacramento Prairie Vernal Pool Area, the Dry Creek Parkway, Elkhorn Basin Ranch and other projects can be found on the organization's website at www.sacramentovalleyconservancy.org.