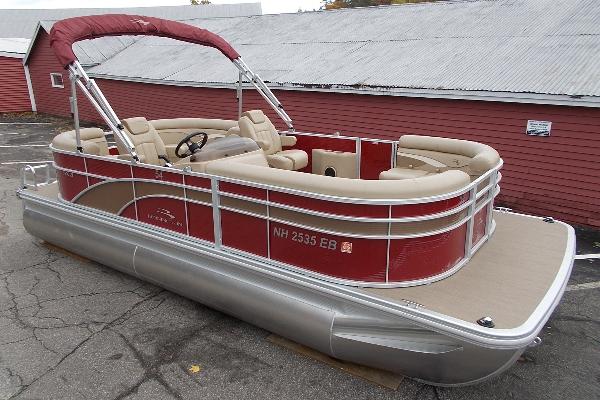 About Winnisquam on Winnipesaukee
Capacity: 8
Damage Deposit: $2,000
NO Boating Certificate is required to rent this boat !!. Bennington Triple Log Pontoon Boat. Enjoy a day on the water in one of our 25hp pontoon boats. These Bennington Pontoon Boats are triple round log pontoon boats specifically set up for use on Lake Winnipesaukee. The 21 foot, triple log boats can navigate the larger lake with greater comfort than other marinas' double log pontoon boats. They only go 8-15 mph, but you'll be able to get out there enjoying the lake without a boating certificate. We will send you out on three recommended travel routes. We do rent tubes with these boats, but travel is slow and our higher horsepower boats are recommended. Seating capacity is strictly limited to 8 individuals.

No Boating Certificate Required to Rent !!