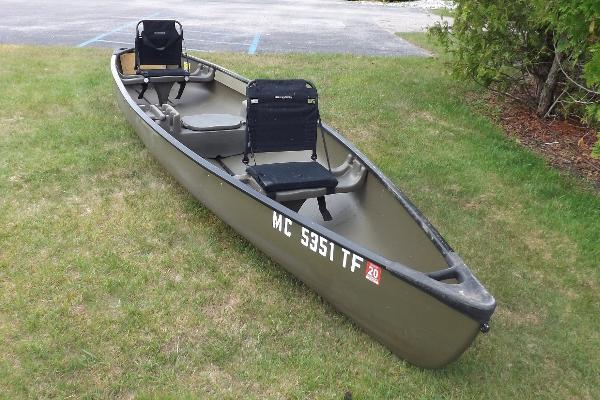 About Windjammer Marina
15' Old Town Canoe

Enjoy a quiet peaceful afternoon paddling the waterways in a quality built 2 person Old Town Canoe.

CANCELLATION POLICY: Cancellations received prior to scheduled departure date are subject to a forfeiture of total deposit. Due to the very short boating season, the Windjammer Marina has a no refund policy in effect. If hazardous weather conditions prevail, a change of date for the rental would be preferred by the marina. If a new date is not acceptable, then a return of your deposit would be granted.

~ ALL PRICES ARE SUBJECT TO CHANGE WITHOUT NOTICE ~

If you need help, please contact us!