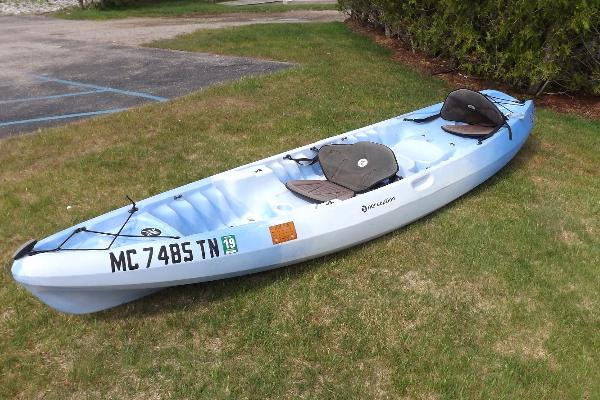 About Windjammer Marina
2 Person 13' 6" Perception Kayak

THE PERCEPTION DIFFERENCE

As the world leader for kayak innovation, Perception® Kayaks has introduced more people to paddling than any other brand. In fact, we pioneered modern kayak design and construction over 40 years ago. We're a company of passionate paddlers and we design our kayaks for comfort, stability, durability, safety, and performance. Our proprietary resin and innovative rotational molding process provide superior strength and light weight in a leak-proof one-piece construction. Roto-molding also allows us to integrate features and vary thickness throughout for strength and stability where needed, without added weight. The result is a lineup of the most comfortable, versatile, and easy-paddling kayaks with unmatched UV, impact, and abrasion-resistant. They can even be recycled! Best of all, every Perception kayak is proudly designed, molded, and hand assembled in Greenville, South Carolina, USA. With a reputation for reliable quality and innovation, we invite you to experience the Perception Difference. 

CANCELLATION POLICY: Cancellations received prior to scheduled departure date are subject to a forfeiture of total deposit. Due to the very short boating season, the Windjammer Marina has a no refund policy in effect. If hazardous weather conditions prevail, a change of date for the rental would be preferred by the marina. If a new date is not acceptable, then a return of your deposit would be granted.

~ ALL PRICES ARE SUBJECT TO CHANGE WITHOUT NOTICE ~

If you need help, please contact us!