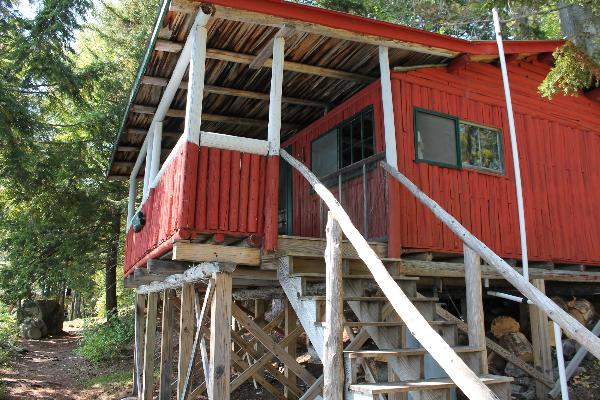 About Chewonki's Debsconeag Lake Wilderness Camps
High Camp has one large room with a double bed and two single beds.

2 night minimum.
Capacity 4:
1 double bed
2 twin beds

Please call Lesley Heyl, Site Manager,
Debsconeag Lake Camps
207-460-5226 (May-Oct) 207-882-7323 (Oct-May) dlwc@chewonki.org
Cancellation policy:
Once a reservation has been completed, there will be no refunds. Due to the nature of our seasonal business we require a two-week notice in the event that you need to reschedule your visit. Rescheduling may be done within the same calendar year based on availability. To reschedule a reservation please contact dwlc@chewonki.org.