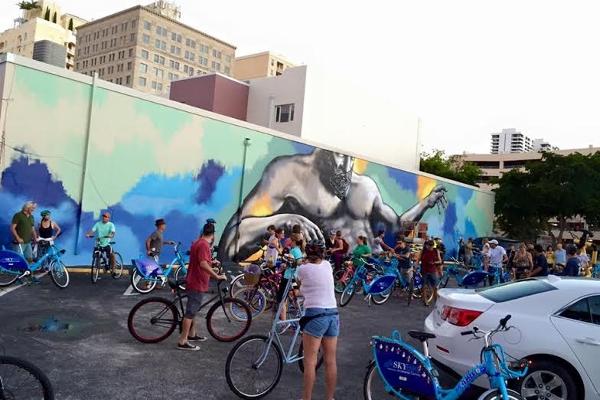 About Visit Palm Beach
Bike. Walk. Run: Discover WPB Art!
Saturdays 8-9:30am
This is the "Bike" part of a series of guided Art tours in Downtown West Palm Beach. This tour begins and ends at the Green Market.
Explore Downtown West Palm Beach and its over 70 awe-inspiring art installations and murals created by artists from around the globe on this 90-min guided bicycle tour. Learn the intention and meaning of various murals and installations while gaining a better understanding of the artists who created them. Downtown West Palm Beach is an emerging innovative art and cultural destination and we welcome you to explore this vibrant city with us. Remember to bring your camera and a smile, this a tour you sure don't want to miss!