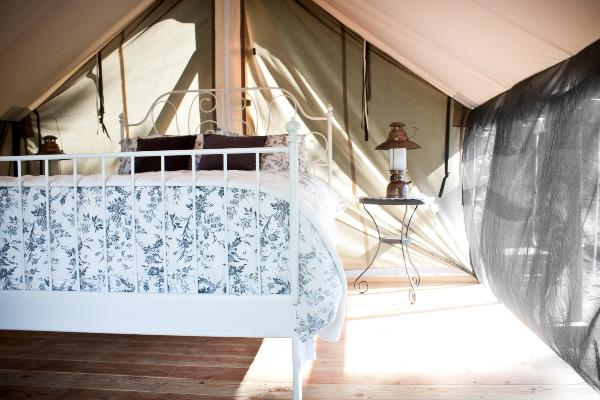 About Turkey Ridge Ranch
An overnight or weekend stay in our incredible cabin-style tents will change your mind about camping, getting back to nature, and vacationing in general. Our beautiful canvas-enclosed rooms accomodate two people, and are warm, welcoming, and equipped with hotel amenities.

You'll sleep in luxury and spend your days relaxing or joining in ranch fun. At Turkey Ridge Ranch, the glamping experience is made even more special as guests participate in taking care of the animals and working with the amazing fibers produced on the ranch. Revel in the quiet rhythm of nature, and focus on living in the present. Connect with simplicity by weaving, spinning, knitting, and studying the wealth of nature that surrounds you at the ranch.

All glamping guests enjoy fully-catered, gourmet meals. Our menu options are excellent, and include vegetarian-friendly options.