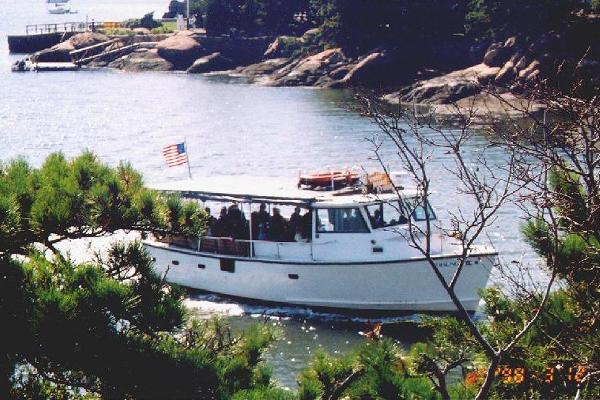 About Thimble Islands Cruise
Cruise the Thimble Islands aboard the 48 passenger Volsunga IV with Capt.Bob. The "Thimbles" are located just off the seaside town of Stony Creek, Connecticut. The captain provides a lively 45 minute narrated tour around 25 picturesque and enchanting islands. Most of the homes dotting the islands were built during the Victorian era, and are complete with gingerbread trimmings and widow's walks. The tour brings you back to a simpler time and recounts stories of pirate legends, Tom Thumb's love affair with Little Miss Emily and the infamous story of Mother-in-Law Island.
We are open from May to October and available for daily walk-on tours for the public, charter bus group reservations and private evening charters. Check out our website at www.thimbleislands.com or call ahead for schedule--203 481-3345.