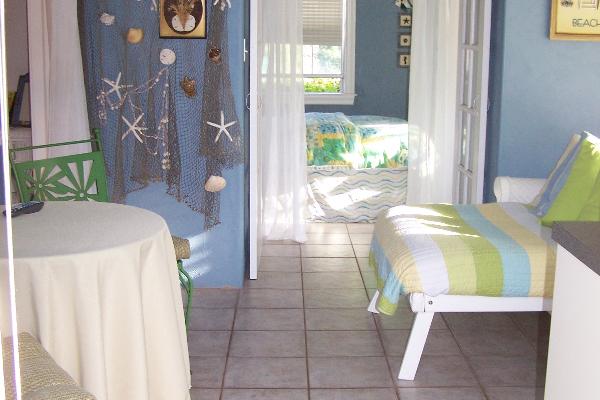 About The Guest Cottage
The Dolphin suite is our smaller unit for couples only, this suite still has a beautiful courtyard and plantings plus very nicely furnished and decorated.
Our aim is to offer our guests an accommodation that is clean comfortable well maintained and private. We rent short term only and have a minimal kitchen with all the small appliances you'll need.