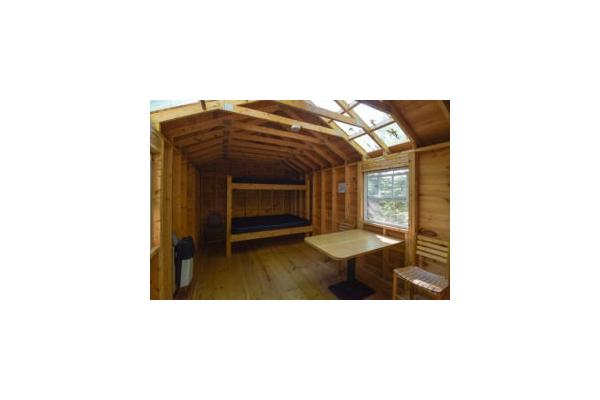 About Chewonki's Big Eddy Campground
$36.80 per adult per night.
Rates do not include 9% lodging tax. POC 2 is a Cozy Cabin and is for those looking for a sheltered option, but want to bring their camping gear. Our two cozy cabins are located on the office side in a wooded setting, just a couple minute walk from the river. There's a bunk bed that features a full mattress on the bottom and a twin mattress on the top. Furnishings are light and include a small table and chairs. You'll need to bring your sleeping gear, ways of cooking, illumination, and food storage. There is a small propane heater inside.