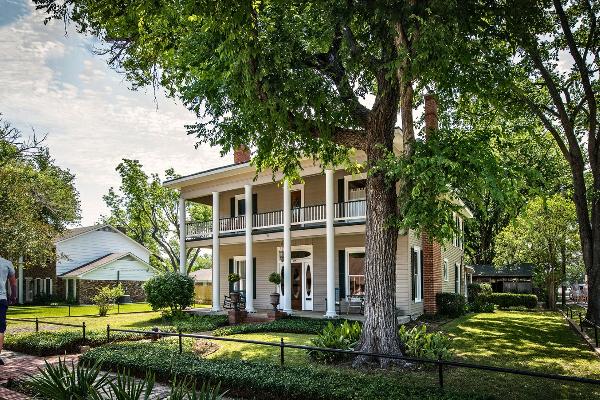 About The Alexander House Bed & Breakfast
The Alexander House is one of the oldest existing structures in Burleson County dating to the mid 1860's. The home was originally built by the Alexander family, who occupied the house into the 1960's.

From the beautifully landscaped lawn and gracious front porch that spans the front of the home, to the large entry hall and exquisite staircase beyond, you will be impressed by the grandeur of this masterfully restored turn of the century home. Featuring raised ceilings, gleaming long-leaf pinewood floors, and unique egg-and-dart carved wood trim, this home is filled with rare architectural details. Mature trees and professional landscaping complement the outdoor spaces.

The Alexander House is a short 2 block walk from the charming Caldwell town square and is conveniently located 25 minutes from Historic Downtown Bryan, 35 minutes from the Texas A&M University campus, and 15 minutes from beautiful Lake Somerville.