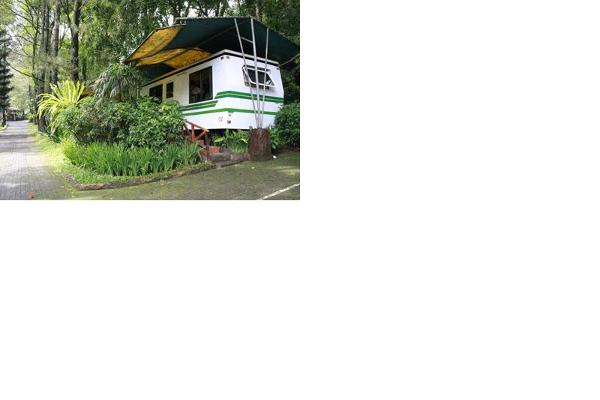 About Hotel Safari Lodge
Car/van/container concept. Each unit consist of 2 rooms (1 double bed in main bed room and bunk bed in living room)
1 Bath Rooms (Shower with hot / cold water). Capacity for : 4 persons per unit
Televisions, Refrigerator, Phone, electric kettle,4 bottle mineral water, spesial price for TSI entry ticket @ Rp 60.000 for max capacity of unit.