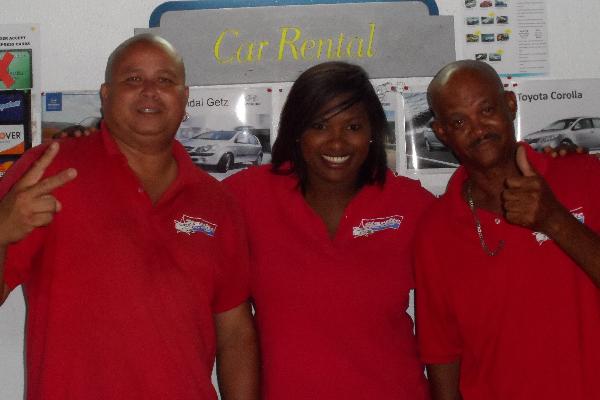 About Starlite Car Rental
Did you know as a Starlite Car Rental customer you can enjoy the convenience of having your vehcile delivered to you at the airport free of charge?

We understand the last thing you want after traveling for hours is to waste another 30 minutes being shuttled around before you can arrive at your hotel.

Starlite Car Rental is an independent car rental company dedicated to providing outstanding service to our customers. We eliminate the shuttle hassle and extra stops. This is why when you rent from us you become entitled to the following perks:
• Free: Direct airport vehicle delivery and airport terminal drop-off
• Free: Luggage Assistance
• Free: Unlimited Mileage/ Unlimited Drivers /24 hour Road Side Assistance

We know every rental company claims to offer the best service on the island; however, we are confident that if you rent from us, you will not be disappointed.

We were the first car rental company to introduce express airport service, no one does it quite like us!


Contact us today at customerservice@starlitecarrental.com or visit our website today! www.starlitecarrental.com


We look forward to serving you!