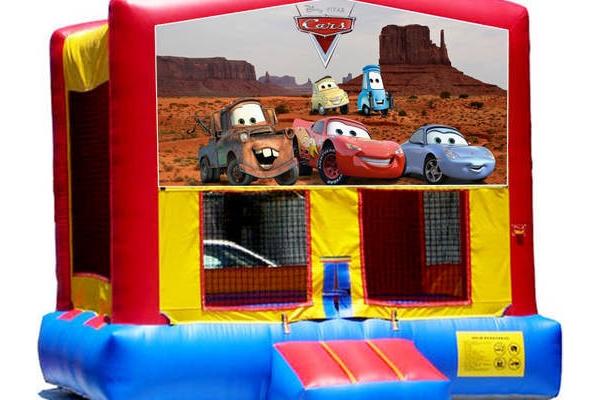 About Santa Clara Jumpers
This is a lead free nice and clean Theme Jump house from
ninja jump.

-Secured tie downs.
-Safety entrance step.
-Safety netting on all sides so that the bouncer can be
chaperoned from any angle.
-Stay cool roofing with safety tops that can be accessed in
case of deflation.
-We clean and disinfect the unit before your little ones use
it.

Required Accommodations:

-Must be set up in an area free of debris that can harm the
riders or unit.
Please let us know if you need to set up on any surface
other than grass as the anchor systems are different.
-Dimensions: 14′ x 14′ x 13′
-Space needed 15 x
15 x 14
-Power: Requires (1) 120V 15 amp, Must be set up within 100
ft of a 110 volt grounded outlet.

NOTE:
OVERNIGHT RENTAL:
* Must be setup in a secure back yard.
* Sprinkler system must be turn off.
* Next day pick up between 8 am - 12 pm
* Client is responsible to return equipment.