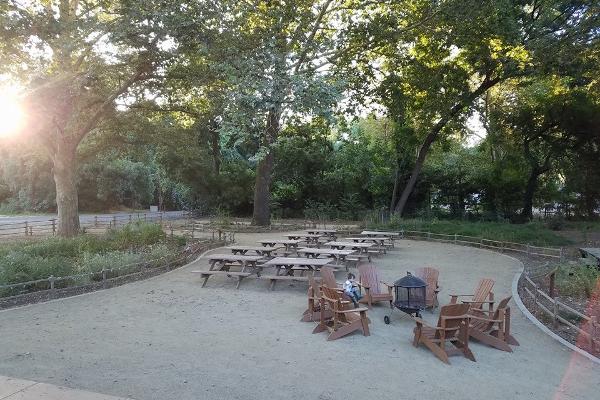 About Camp Pollock
Courtyard rental starts at $75, for up to 25 people, $3 per person thereafter. Max 80 people. Available seven days a week, 8AM-10PM.

Courtyard reservation includes the use of 10 picnic tables with benches. Rates: $3.00 per head, per event. Minimum 25 people, maximum 80 people.

A $400 deposit is required for all groups and additional insurance is required for serving alcohol. A $25 processing fee is charged to each reservation at time of booking and is non-refundable. Deposit refunds will be credited within 2 weeks after the event.