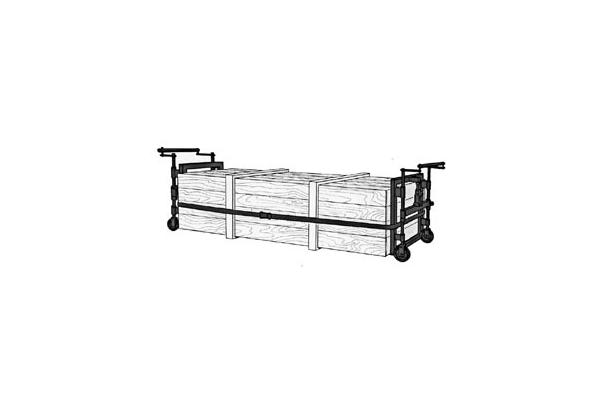 About Reservation Party Rentals
Do you need to move a heavy load? I have the solution for you. A pair of Hydro-Transporter dolly's. These dolly's make you moving needs easy and safe.

Especially useful when transporting big and heavy goods, for example computers, switch cabinets, tool boards, safes, central-heating boiler, machines etc. The two agile elevating units, connected securely with a tension belt, allow a gentle and comfortable handling.

The transportation goods must be lifted 1/8" at one side. The elevator-bucket is foisted. The same is happening at the opposite side. Then the goods are secured by the tension belt, elevated by the hydraulic and everything is ready for transport.

Type series HT and HTS
Solid steel construction. Wheels: ball bearing, solid rubber. Frame lacquered red, 2 hydr. elevator units incl.outlet valve

Payload Pair 3900lbs
Elevation Height 7 inches
Bucket Depth 4 1/2 inches
Height 39 inches
Width 25 inches
Wheel 6 inches
Weight 60 lbs each

You can reserve you rental of these units today for a 24 hour period for $40.00 Longer periods I can make a better discount.