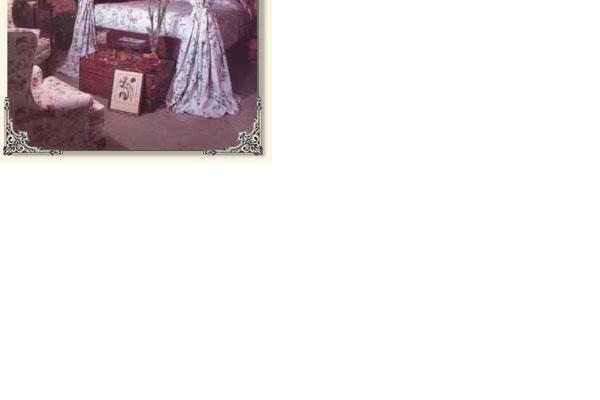 About Red Castle Inn Historic Lodgings
Queen canopy bed, claw foot tub supplied with our own blend of bubble bath, tiled private bath, private entrance and veranda.

Furnished in splendor with a period claw foot tub between tall windows looking beyond the secluded veranda to the edge of the woods, while the toilet and shower both fit neatly into the completely tiled space once called the "Butler's Pantry". The elaborate canopy bed surrounded by lace with its own crystal chandelier, is a romantic bower enriched by the warm colors of sunset, the glow of polished antique woods and the exotic patterns of the Orient. Beyond the garden door, fairy-lit footpaths meander through the rustic terraced grounds to poetic nooks and bosky glens that stir half forgotten memories of that most romantic era known as the "Tasteful Interlude".