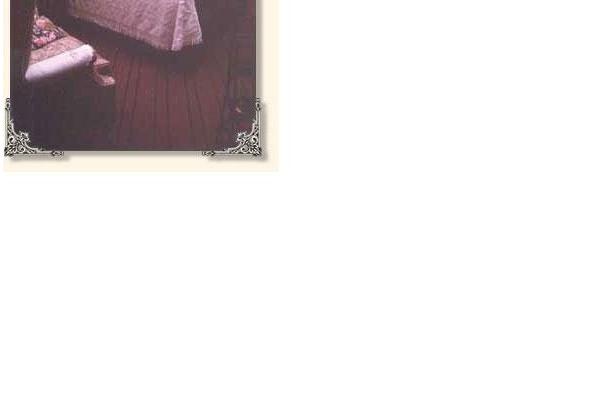 About Red Castle Inn Historic Lodgings
Queen featherbed, private bathroom with tub/shower, private veranda.

Close by Bufano's pensive cat sculpture is a snug haven bathed in an amber glow from the custard glass chandelier suspended from the twelve foot high ceiling. Morning light filters through the lace curtains tied back stylishly under elaborate crimson and gold tasseled draperies. From the tall carved Eastlake mahogany bed, reflections of the wooded glen beyond the private veranda can be seen in the silver mirrored gazing ball on the nearby terrace.