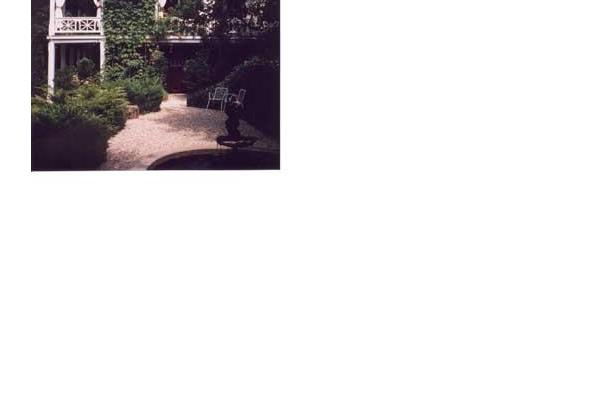 About Red Castle Inn Historic Lodgings
You are invited to "turn back time" in California's Gold Country at the award winning Red Castle Inn Historic Lodgings, the only authentically preserved historic lodging landmark mansion in Nevada City.

As the first Nevada City Bed and Breakfast... and one of the first in California... the incomparable Red Castle Inn has been acclaimed for its singular sense of time and place for more than four decades. On a quiet tree lined street in an uncommon wooded setting with unsurpassed views of the enchanting historic Gold Rush town, this Nevada City inn offers travelers a glimpse of what life was like more than one hundred years ago. Cross the threshold of the spectacular 1860 Gothic Revival mansion—which became in 1960 the premier Nevada City Bed and Breakfast—into another time... another century... an atmosphere of vintage refinement at once tranquil, romantic, genteel. Discover what was called "The Tasteful Interlude" ...in true 19th century style.

We invite you to enjoy a trip into California's colorful Gold Rush era within one of the few remaining historic lodging landmarks, accompanied by unobtrusive personal attention in comfort and privacy. Savor breakfasts reminiscent of the time when dining was an event and afternoon tea an opportunity for pleasant conversation. Wander down fairy-lit footpaths through our terraced rustic gardens to nearby restaurants, theater, shops and events or nestle in secluded nooks by the koi pond or the edge of the forest... rediscover each other and make memories to cherish in a setting like no other Nevada City inn, surrounded by nostalgic enchantment where time stands still and "one night is never enough".