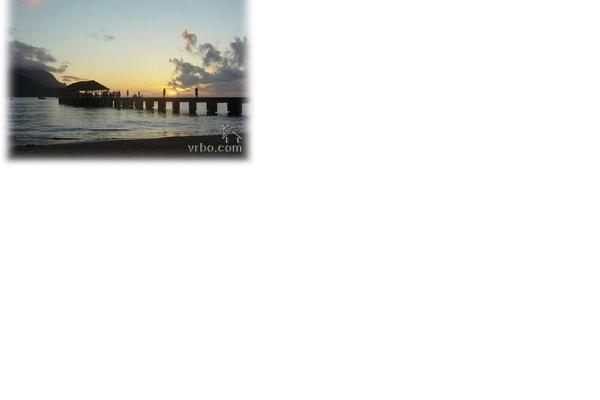 About Princeville Kaui Vacation Rental
Our spacious, 1600-square-foot, completely remodeled and beautifully furnished and decorated, two-bedroom with a loft, two-bath, luxury townhouse is located on Kauai's incredible North Shore in the most beautiful planned resort community.

Princeville Resort, a 9000-acre planned resort community is what many consider to be the most exquisite this side of "Heaven." This townhouse is bordered by the fabulous Makai Golf Course and surrounded with views of the ocean and mountains that look to be hand painted with cascading waterfalls that will take your breath away. If you happen to be awakened by the sounds of birds chirping you just might be lucky enough to see a sunrise you will never forget. "No Worries" for those who like to sleep in, there is a great chance you will see several rainbows during the day or you just might have to wait till sunset for the most surreal picture yet!

There are many incredible beaches near our home, one of them being the famous Anini Beach, which is just a four-minute walk down a breathtaking trail of tropical forest and waterfalls. Anini Beach, resembling the lagoons of Tahiti, is protected by a large outer reef, which makes for very safe swimming and snorkeling. This natural exotic reef is teeming with colorful fish and the beach combing is unsurpassed. Could this be why it is host to several summer homes of VIP's and movie stars?

If you feel like a short drive, try not to miss the famous Lumahai Beach (one of our favorite spots), this is where the movie South Pacific was filmed with its incredible view of breathtaking Bali Hai. Of course, you can always explore on your own since the North Shore of Kauai has more private and beautiful beaches than you will ever be able to enjoy on just one visit.