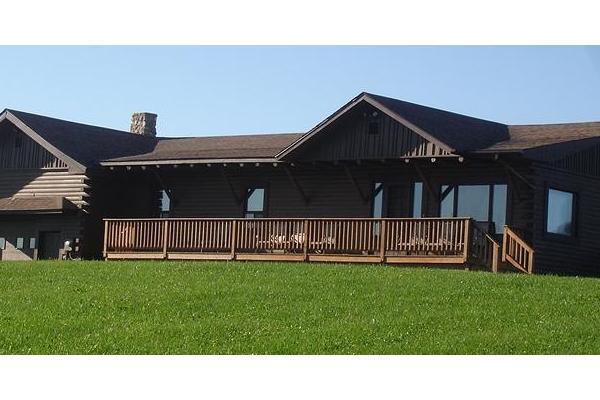 About Lakeshore Property
My name is Kevin Plourde and I'm a St. Agatha, Maine native who joined the military and left the beautiful state of Maine to serve my country. I missed St. Agatha, Maine so much that I purchased this log cabin as my vacation home/future retirement home! My fondest childhood memories are the countless hours I spent fishing the local streams and lakes for brook trout, rainbow trout and salmon as well as winter ice fishing for smelt.

The beauty of this cabin is that it is so close to the lake and the snowmobile/four wheeler trails! You can gain access to the trails from the back of the property. Snowmobiling in the Northern Maine meticulously groomed trails is arguably the BEST trails anywhere in New England! Our town and Aroostook County has some of the most beautiful landscapes and the best place to get away for a family vacation, family reunion or just some quiet restful days sitting on the porch reading a book enjoying the view of the lake.

What are you waiting for...click on the link below to schedule your next getaway to Northern Maine! "THE WAY LIFE SHOULD BE!"

Once your reservation is complete please email me at Lakeshoreproperty1@gmail.com for payment instructions. Thanks!