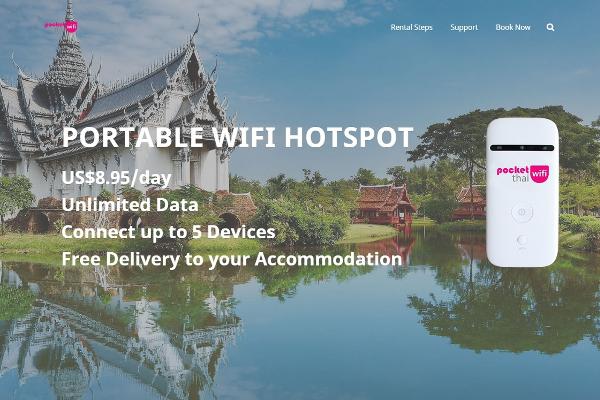 About Pocket WiFi Thai
Pocket WiFi Thai provides travellers from across the world to Thailand with portable Wi-Fi hotspots that offers you affordable Internet access on the go – No bill shocks, just Internet freedom.

We provide flat rate daily fee (US$7.95/day) with unlimited internet access packages that let you feel free and connected when on the road. No data roaming charges or looking for public hotspots. Freedom to the people who travel!

Create your own private wireless network and share your connection with up to 5 Wi-Fi enabled devices, be it a laptop, smartphone, tablet, game console or e-book reader. Connect the whole travel group to your Pocket WiFi or enjoy your mobile broadband with multiple gadgets.