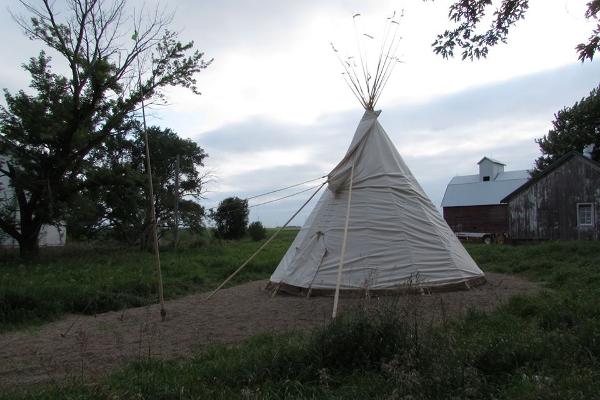 About Pocahontas Iowa Teepee Camp
It all started as a joke!

After selling all but 5 acres of my farmland in mid 2013, I developed a story to thwart the comments from all those around me who admonished me for not bulldozing the place and having it planted to more corn. I told them I was creating a "teepee timeshare".

"Timeshare" is still a joke, but the rest is for real. I've created a primitive campground where you can sleep in a teepee. Its a campground for introverts. Trails. Places sit just sit and read or contemplate. Places to sit and watch the sunset or the stars. A fire pit. Firewood already there or cut your own from downed branches. If you are the kind of person who doesn't enjoy traditional campgrounds where you're packed in like sardines and where your neighbor always seems to be the "Cousin Eddie" type, you'll enjoy my place. You're in charge. If you want the whole place to yourself, so be it. If you want to invite a few close friends to camp with you, that's great. If you want to have your annual family reunion there - wonderful!