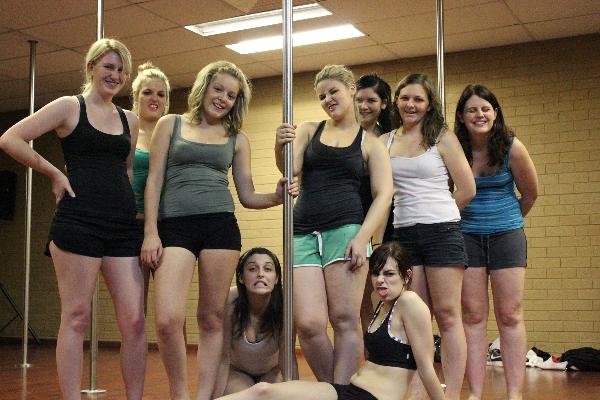 About Original Spin Pole Studio
Please consult the time table to confirm what level of class you should be enrolling in.

Intermediate 1-
Let's step it up! Aerial Hello Boys, Gemini, Hip Hold, straddles and Hang back. You MUST be confident going upside down without a spotter before joining this class.

Intermediate 2-
A class where we start spending a lot of time upside down in combos and crazy tricks. Aerial Straddles, Bow and Arrow, Pencil, underarm grips.