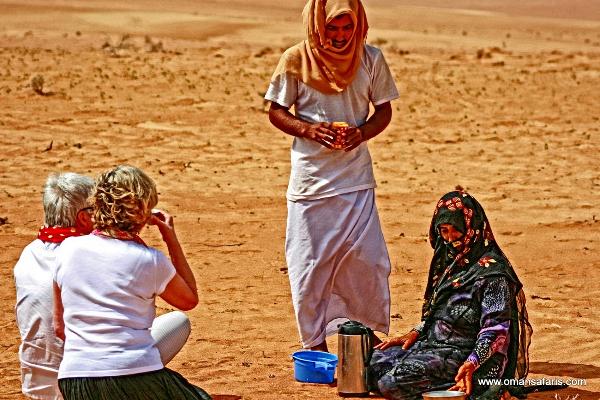 About Oman Safaris
Truly Oman – Wahiba Sands & Wadi Bani Khalid
Tour type: - family – adventure
Time from: 0700 AM- 0630 PM
Distance in KM: - approximately 700 km
Cost for the Tour: - 140 Omani Rial / private vehicle
Minimum pax :- 4
Description:-
Wahiba's are desert in the romantic sense of the word the traditional home of the nomadic Bedouin of Oman.
Experience 4WDriving on the sand dunes explores Bedouin community. There will be the chance for you to ride a camel and the opportunity to meet with the Bedouin women and purchase their traditional handicrafts.
Starting in the morning we travel into the west al Hajar Mountains and through Wadi Al Aqq continuing across the desert plains through the townships of Ibra and Al Qabil.
. From here you will travel to Wadi Bani Khalid for an easy walk along the riverbed with ample time to cool down in the crystal clear waters of the rock pools.