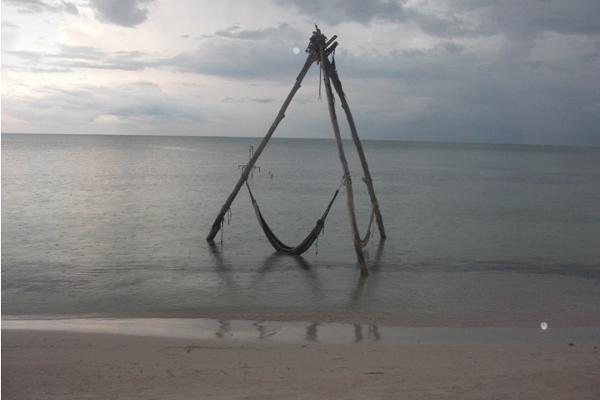 About My Time'N' Place
The same can be said for Time N Place a magical tiny hideaway just 30 minutes from the Montego Bay airport. If you're seeking an offbeat, secluded getaway – a world away from the hustle & bustle of everyday life – then head to Time N Place & truly you won't be disappointed! This beautifully rustic cottage getaway is also home to one of the most seductive bars in Jamaica – proudly rated one of the top 30 bars in the Caribbean!

Immediately upon arriving at Time N Place visitors are sure to be greeted by (owner) Tony Moncrieffe – who ALWAYS makes his guests feel like they're family & friends returning home. No one here is ever made to feel like they are a paying customer. Time N Place offers guests 4 beautifully charming wooden cottages, a bar & a restaurant, all incredibly built by hand by Tony himself & all perfectly located on an unspoiled beach.

Imagine being wakened every morning by a stunning sunrise over the water. Upon stepping out of your cabin you'll feel the cool white sand beneath your feet & your senses will be instantly awakened by the smell & heat of the warm tropical air. You only need to walk a few short steps to the kitchen to smell fresh coffee brewing (which Tony has ready every morning for his early morning risers). If you're looking for a place where you can hear the waves lapping under your window & where a cool sea breeze keeps you cool at night instead of the whirring of an AC unit then this is where you need to be.

Time N Place offers travelers much more than lodging – it offers a true & rare piece of Jamaican culture & hospitality which cannot be found at any resort. Time N Place will offer you an experience which will leave you changed forever. And as you reluctantly leave this magical hideaway to head back to reality you'll be sure to ask yourself not only "why did I wait so long to come here" but also "how soon can I come back?"