MyBaguioHaus Vacation Homes
Baguio City, Philippines
About MyBaguioHaus Vacation Homes
MyBaguioHaus Vacation Homes is located at:

MyBaguioHaus Vacation Homes
Camp 7
Baguio City, Philippines
Phone: +63742447821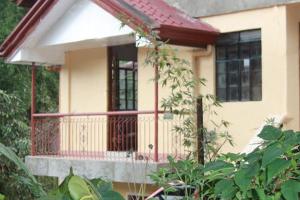 This cozy house is located along the historic and scenic Kennon Road. It is located near a satellite market, where fresh produce such as lettuce and strawberries from nearby farmlands are sold.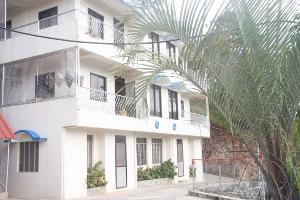 The apartments in the Rose Compound are well-kept and is cozy for weary travelers in the city of Baguio 5 minutes drive away. Camp John Hay is also one-ride on a jeepney. It is near a historical church and airport.
---
MYBAGUIOHAUS.COM VACATION HOMES

Terms and Conditions
For clarifications and other concerns, please call +63 74 244 7821 (during Office Hours 8 AM to 8 PM (GMT+8)




CHECK-IN TIME/CHECK-OUT TIME

Rental properties are available after 3 PM GMT on the day of your arrival. Check out is at 11 AM on your scheduled day of departure. Late check-outs will be charged an additional day's rent. There are no refunds for early departures.

While on property we ask that all guests are courteous of our quiet time from 10 PM - 7 AM.



RENTAL PERIODS AND RATES

All guests are required to book a minimum stay of (2) nights. Please note we reserve the right to increase the minimum stay to (7) days during peak travel times or holidays. Guests are not permitted to a stay of more than 30

consecutive days. Please note all rates are subject to change without notice.


PAYMENT

An initial payment of 50% of the rental fee plus a Php 1000 (25 USD) reservation fee is due within (5) days of making your reservation. This initial payment will be applied to your overall rental amount and is due in full 30 days prior

to scheduled arrival. Deposits not received within 5 business days of booking will cause the reservation to be cancelled. For reservations made 30 days or less prior to the arrival date, 100% of the rental fee plus a Php 1000 non-

refundable reservation fee is due within (5) days of booking.



CANCELLATION

All cancellations must be made in writing 30 days prior to your scheduled arrival in order to receive a refund of your initial payment. Cancellations made less than 30 days of your scheduled arrival forfeit this initial payment. For

guests staying longer than 21 days, we require a cancellation notice of 60 days (in writing) prior to scheduled arrival or the initial payment is forfeited. Please note, all cancellations are subject to a Php 1000 cancellation fee.



DAMAGE

A damage deposit on file is required on all rental units and must be received within thirty (30) days prior your scheduled arrival. In the instance that you cannot provide a valid credit card, a damage deposit of Php 2000 - Php 5000 is

due depending upon the unit rented. It is the responsibility of the guest to contact the office and report any damage to the rental unit found upon arrival. If during your stay any breakage or damage occurs in the unit, please contact

our office immediately. Any and all damage will be charged to the credit card on file or subtracted from your damage deposit. Any pre-payments will be refunded within fourteen (14) days of departure, providing there is no damage or

theft to the unit and all policies and conditions were followed.



MINIMUM AGE REQUIREMENT

No one under 21 years of age is allowed to book with us. Failure to comply will result in guests being asked to leave the property with forfeiture of deposit and rent. Photo ID may be required.



OCCUPANCY

We require that all guests declare their occupancy when booking their stay with MyBaguioHaus Vacation Homes. The unit you are renting has a maximum occupancy limit as established by local governmental authority. If additional guests

are found in the rental unit that exceeds your declared occupancy, you may be asked to vacate the property immediately and forfeit all payments & rental fees.



SAFETY AND BUILDING SECURITY

If you experience a lock out, there will be a Php 100 service charge for a MyBaguioHaus Vacation Homes employee is to assist in entry plus Php 500 for the lost key .


COMMUNITY RULES AND GUIDELINES

Guests of our rental unit are welcome to enjoy the available amenities within the community the property is located, unless otherwise stated by the community management. You are expected to abide by all posted guidelines and

regulations as well as practice common sense when using these features and benefits. Community amenities at Long Branch Lakes are not managed by MyBaguioHaus Vacation Homes and due to occasional circumstances beyond our control,

availability of swimming pools, hot tubs, sport courts, pavilions or other property amenities are not guaranteed with any reservation.




MOTORIZED VEHICLES AND PARKING

Some properties only allow one (1) vehicle regardless of unit size. A maximum of one or three (3) vehicles will be allowed at certain properties unless prior arrangements have been made. Please inquire before arrival for parking

policies. Vehicles MUST display parking passes at all times on property... Vehicles without parking passes are subject to towing at owner's expense and guests may be asked to leave. No boats, trailers or RVs allowed unless approved in

advance by MyBaguioHaus Vacation Homes staff. ATVs or similar vehicles are not allowed on our properties or the surrounding gated community of Long Branch Lakes. If you have any questions, please contact our office, 855-878-4455

begin_of_the_skype_highlighting 855-878-4455 end_of_the_skype_highlighting.




NO SMOKING

Smoking is strictly prohibited inside all rental units. Please smoke outside and properly distinguish butts in an ashtray. Please don't litter. A minimum service fee of Php 2000 will be charged if cigarette product or smell is found

inside the house.


PET POLICY

No provision for pets. No one is allowed to bring any.


RENTAL UNITS

We try to accommodate our rental guests, but we will not give refunds or adjustments if you do not find the décor or furnishings acceptable to your personal preferences. Rates descriptions, bed sizes, inventories, and furnishings are

subject to change without notice. Neither MyBaguioHaus Vacation Homes, nor the property owner will be obligated to provide replacements nor give refunds for failure or absence of any items. Please note that all our vacation rental units

are individually owned and furnished. As a guest on the property, you are expected to leave the unit in a condition equal to or better than you found it.



HOUSEKEEPING

Your unit will be thoroughly cleaned before your scheduled arrival. If you are not satisfied with the condition upon check-in, please notify our office immediately and we will send a housekeeping representative. If you are a late

arrival, please notify us the following morning. If you have not called within 24 hours of your arrival, we will assume you found your unit in acceptable condition. If you request additional cleaning during your stay, a cleaning fee of

Php 260 per cleaning will be assessed, depending on what property you are renting. Please call our office at (074) 244-7821 for more information.



FURNISHINGS

All units are furnished. Please do not move furniture or remove any items (especially kitchen items) from the unit. Furnishings vary from unit to unit due to individual taste of owners. All equipment in units should be in working

order. Please report any inoperative equipment to our office promptly and we will make every reasonable effort to have the problem corrected during your stay. Under no circumstances will there be a reduction of rent for any mechanical

failure of air conditioning, television, gas fireplace, dishwasher, washer, dryer, or any other appliances.



LINENS

Bed linens and bath towels are provided in all the units. No linens will be exchanged during your stay unless requested and a cleaning fee will be incurred. Initial supplies of bath soap, toilet tissue, paper towels and trash bags are

also provided in each unit. Linens, towels, and paper products are NOT to be removed from the property. We suggest you bring beach towels or blankets to avoid any additional fees.


LOSS OR THEFT

MyBaguioHaus Vacation Homes is not responsible for loss or theft of personal monies, property or valuables of any kind while visiting any of our rental properties.



UNIT ACCESS

We reserve the right to enter the premises for the purpose of inspection, repair, or management. In the event that the unit you are renting is on the market for sale, we may find the need to show the property during your visit. We will

make every effort to schedule the showing at a convenient time and not interrupt your vacation.



SUBSTITUTION

We reserve the right to alter reservations of units in the event of scheduling conflicts, repairs/maintenance, or other circumstances beyond our control. A comparable substitution will be made whenever possible. We reserve the right to

substitute comparable accommodations without notice or liability should the unit become unavailable for any reason. When comparable accommodations are not available, rental guest will have the option of selecting from available

properties at the published rate or receiving a complete refund of the reservation deposit.



PRINTING ERROR

Although every precaution is taken by MyBaguioHaus Vacation Homes, errors in price and description can occur in printing. We reserve the right to correct such errors; however, we cannot give refunds and are not responsible for changes.

Rates, descriptions and availability are subject to change without notice.



RISK & LIABILITY

By renting this property, you are assuming all risk and liability to yourself and guests as well as any damage or excessive wear and tear to the unit. We ask that you help us maintain the property in good condition for your enjoyment

and those guests who follow. This property is privately owned and managed and we reserve the right to withhold deposits, refuse rental or discontinue occupancy, if you are in violation of any part of our rental agreement.
---