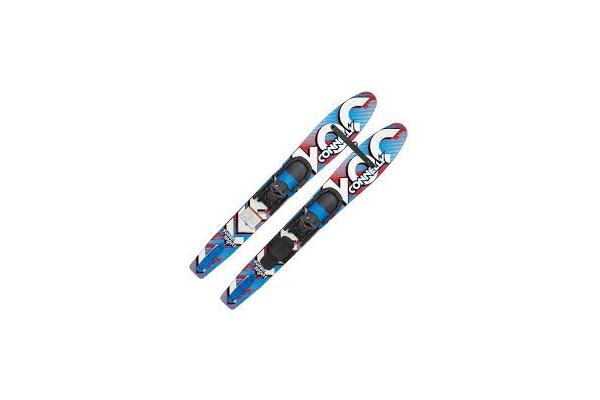 About MUSKOKA POWERSPORTS AND RECREATION LTD.
CONNELLY SUPER SPORT SKI COMBO

The Super Sport was engineered by downsizing our hugely successful Pilot slalom ski design. Specifically geared for younger and lighter skiers, the Super Sport features C.T.S. (Connelly Tracking System) providing stable deep water starts. The removable stabilizer bar gives kids confidence and reassurance on their first pull. These 'training wheels' can be easily detached after they learn how to deep water start. Easy slide adjustable bindings fit a wide range of junior foot sizes.