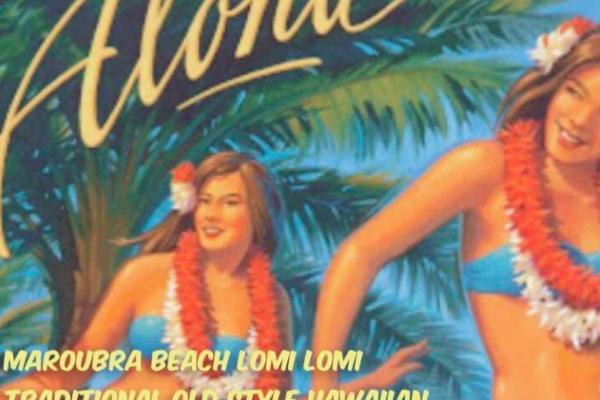 About Maroubra Beach Lomi Lomi
Traditional old style lomi (massage) has been practiced in Hawaii and throughout Polynesia for centuries. The traditional Hawaiian Kahunas passed their secrets down from generation to generation and the Lomi was an integral daily part of island life. The Hawaiian people believed that the spiritual powers, or mana, were channelled through Lomi to heal the heart, mind and body. Having a daily Lomi keeps the body supple and healthy, the mind rested and the spirit balanced.

Our lomi treatment is unpolluted and follows the same traditional old style as has been practiced for hundreds of years. Our practitioner was trained by the only lineage based trainer outside of Hawaii, Dawn Charlton.

The long strokes of the lomi are like the waves of the ocean sweeping over your body, making the muscles soft, draining away fluid, creating a sweeping and flowing circulation of blood, and tuning the heart and the kundalini (spiritual centre of the body) to each other. Meridian point therapy and lymphatic drainage is a key component of the Lomi.

The traditional Lomi treats the whole body including feet, legs, hips, lower and upper back, shoulders, neck, face, scalp, stomach, organs (liver/kidney/colan/diaphragm) chest/breast, heart, arms and hands. It rids the body of toxins and build up, softens muscles, losens tensions caused by stress and emotional build up, and fills the body with love.

It is the ultimate massage for health and well being. It is not a poking or harsh treatment, rather it is a smooth, rhythmic, deep and flowing, gentle but effective whole mind body spirit treatment.

Traditional Lomi is very good to incorporate as part of an emotional or physical recovery treatment program, or for anyone who wants to improve their overall physical, mental and spiritual health and well being.

Mana Lomi - Mana Lomi incorporates chakra balancing, crystal healing and card reading. Add on to any Lomi treatment for an additional $60, however the Mana works extremely well with the traditional Lomi, as all trigger points and meridians are opened during the massage.