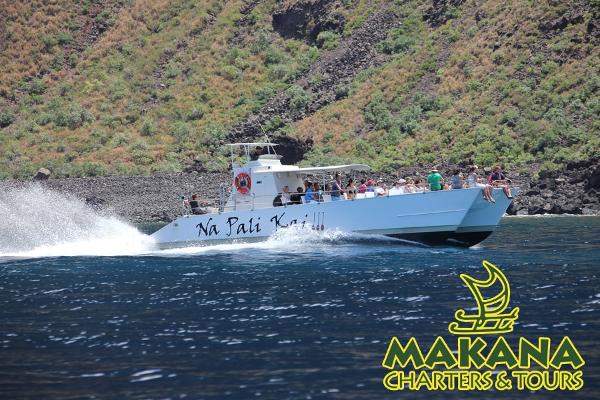 About Makana Charters and Tours
Come and experience the magnificent Napali Coast. Discover the magic of the hanging valleys, razor back cliffs, open ceiling sea caves, cascading waterfalls and isolated beaches. Explore with us the abundant wildlife. Makana Charters and Boat Tours will make your trip unforgetable and always on the lookout for spotting dolphins, sea turtles and Humpback Whales.

Our knowledgeable Hawaiian captains and crew will take you on a personalized tour of some of the most pristine coastline in the world. We look forward to sharing with you a natural wonder, Hawaiian legends, and a history passed on for generations.

Our family has a deep love for the Kauai and look forward to sharing with you our history and culture. We are proud to be the last family to live and farm taro in the Kalalau Valley along the Napali Coast.