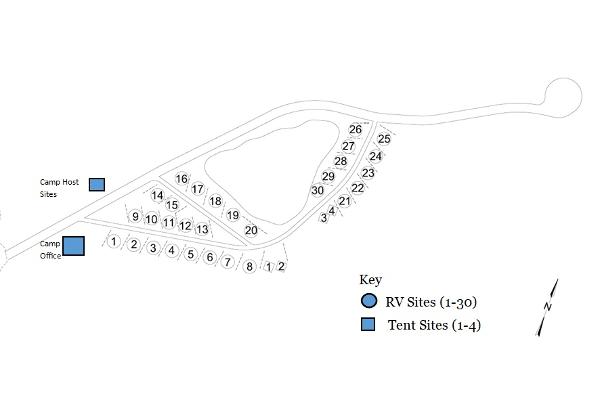 About Little Mo Campground
The tent space has a picnic table and fire ring, a shared water spout, please bring your own shovel and bucket.
Please print your receipt as confirmation of your booking, and bring it with you as proof when checking in with the campground host.
During Shoulder Season, there will not be power and water hookups. The Shoulder Season is September 13-October.