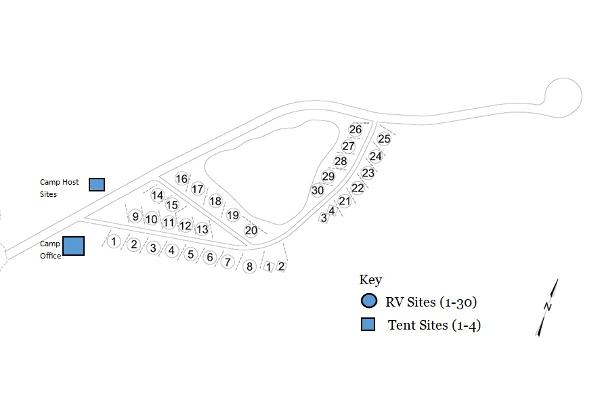 About Little Mo Campground
49' long x 12 'wide. Power and Non-Potable Water. ADA Accessible. Please note the Pad is true to size and if your RV is longer than 49' it will not fit. You are not allowed to have your RV extending into the roadway. By reserving this site You are acknowledging this restriction.
Please print your receipt as confirmation of your booking, and bring it with you as proof when checking in with the campground host.
During Shoulder Season, there will not be power and water hookups. The Shoulder Season is September 13-October.