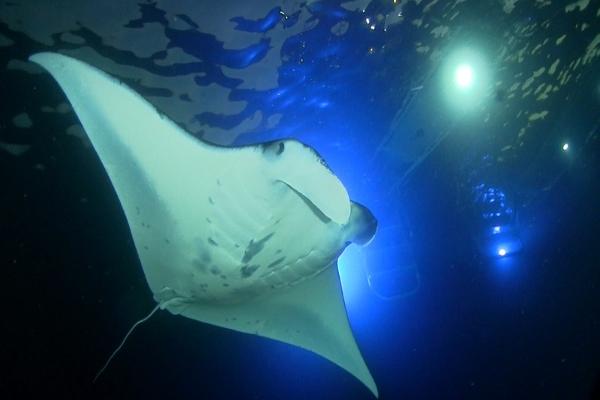 About Liquid Hawaii
Manta Ray Night Snorkel Tour-
We will travel along the coast around sunset. Upon reaching the Manta Ray site we will give a thorough briefing about the Mantas and how to get the most out of your Manta experience while keeping yourself and the Mantas safe. They are completely harmless with no teeth, barbs or stingers. Watching the Mantas in their "ballet" below you will be one of the absolute highlights of your life! After your snorkel experience, we have snacks and beverages for you to enjoy as we travel back along the coast.
We provide masks, snorkels, fins, short wetsuits and flotation devices. Please bring a towel, dry clothes, and jacket/sweatshirt for the ride back.