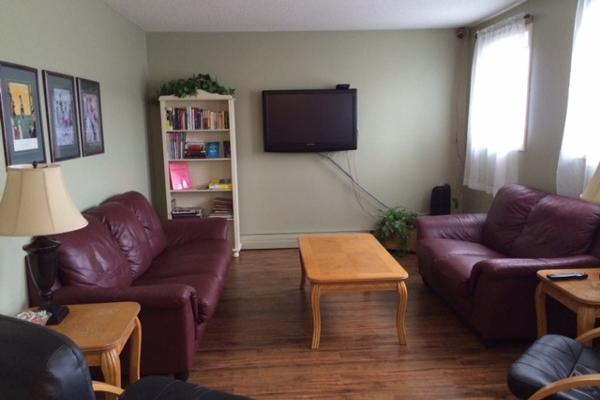 About Lauras Lodge
We are located directly across the street from the Royal University Hospital
and the University of Saskatchewan and a 10 minute walk to downtown.

We have a large kitchen with all amenities including fridges, stove, toaster
microwave, pots, pans, cutlery etc. for you to store and cook your own
food. We also have an on site store where you can purchase such things as
kraft dinner, soup, breakfast items, pop, chips etc. and all items are between
1 or 2 dollars. We also offer complimentary tea and coffee and free wireless
internet. We are immaculately clean and quiet and operated by two nurses.
If you would like to reserve a room please email or call 306-934-7011.

When making a reservation via email, a 48 hour notice by phone is required
for cancellation.