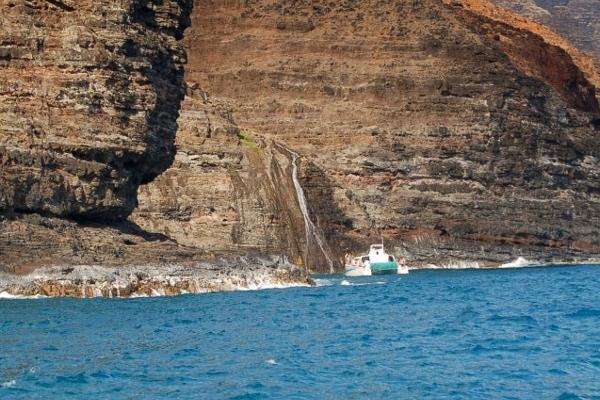 About KAULANA PALI KAI BOAT CHARTERS
Join Kaua'i's KAULANA PALI KAI Boat Charter on Kauaʻiʻs Beautiful Ocean Coast . EST. 1998

Owned & operated by a Native Hawaiʻian family Sam, Malia, and Kamu. Kaulana Pali Kaiʻs captains have been traveling the Napali Coast of Kauai by foot and sea for over 45 years. The private boat charter, Kaulana Pali Kai, will share with you the historical family legends, eco- friendly facts, hidden sea caves, waterfalls, encounter marine wild life and snorkel at the best locations on this breathe taking coastal waters of Kauai. (weather conditions permitting).

Ideal for families and small groups. Pilakai limited to 6 passengers and Makana to 12 passengers for your best comfort and experience.