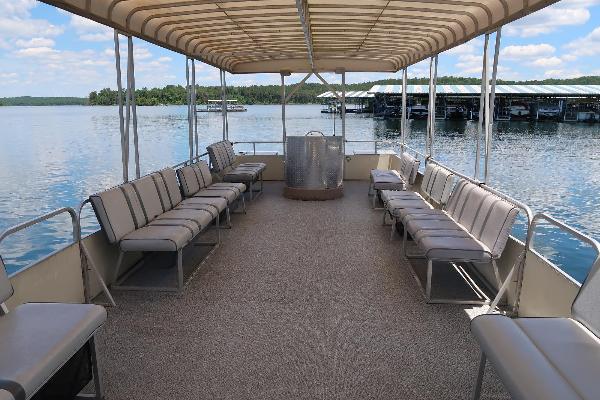 About Jordan Marina and Campground
Great for getting your whole group together on just one boat! They are 10 feet wide and 35 feet long with a 50hp motor and a radio. Holds 20-25 people, but cannot pull a tube. No weekly rate July 1-10.

Our large pontoons are mostly covered by an awning, so they have plenty of shade.

No barbeque grills are allowed on this boat. Pets are allowed for a fee of $25 per day or $100 per week.

Rental Rates:
$275 per day, plus tax on weekdays (Monday through Friday)
$300 per day, plus tax on weekends (Saturday or Sunday)
$300 per day, plus tax on holidays and holiday weeks (May 30th, July 1 - 10, and September 5th, 2022.)
$1400 per week, plus tax (excludes July 1-10, 2022). A week is 7 days and can begin on any day. July 1-10, holiday rate applies.