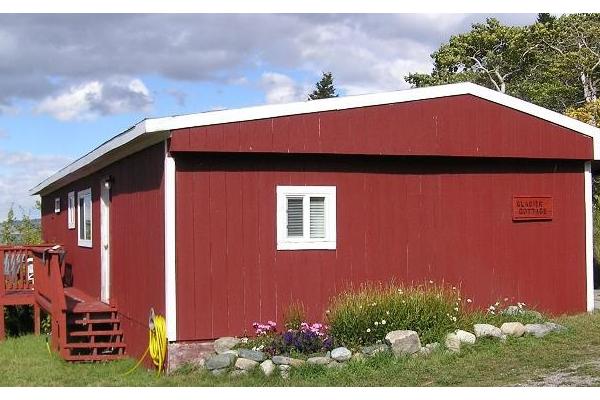 About Johnson's of St. Mary
Rates: 200.00 plus tax
Glacier Cottage sleeps 5 with a handmade log double bed in one bedroom, a handmade log single bed in another bedroom and a double sofa sleeper in the living room. Glacier is equipped with a small microwave, refrigerator and air conditioner and a DVD player in the living room. There is a private bathroom with a shower. There are no cooking facilities, coffee maker, dishes or utensils in any of our lodgings. We invite you to dine in our world famous cafe. All linens are included. Sorry, we do not have any cots or roll-away beds. A

Deposit: 50% of your reservation booking, upon confirmation.

Cancellations made prior to 30 days of check in will receive a full refund of the deposit, minus a $15.00 processing fee. The deposit is NON-REFUNDABLE for cancellations of any reason within 30 days of check in. Cancellations within 48 hours of the date and time of check in will be charged for the FULL COST of the scheduled stay. Refunds will not be granted to customers who choose to leave early, for any reason.