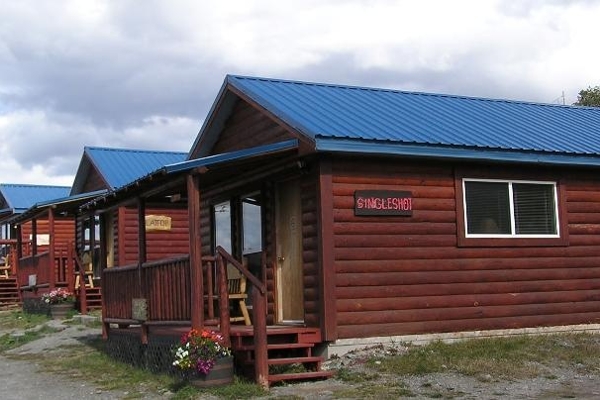 About Johnson's of St. Mary
Rates: 189.00 plus tax.
Unique handmade beds with a western motif making the cabins a "work of art". The Johnson family has added many family artifacts to each cabin to make you feel more at home. The cabins are equipped with a microwave, refrigerator and an air conditioner to cool you down after a long hike or day in Glacier. Each cabin has a private bathroom with a shower only. There are NO kitchen facilities in any of the cabins. There are no cooking facilities, coffee maker, dishes or utensils in any of our cabins. We invite you to dine in our world famous cafe. All linens are provided for the two queen size beds in one large room. Each cabin has four (4) steps to gain access to the front porch.

Deposit: 50% of your reservation booking, upon confirmation.

Cancellations made prior to 30 days of check in will receive a full refund of the deposit, minus a $15.00 processing fee. The deposit is NON-REFUNDABLE for cancellations of any reason within 30 days of check in. Cancellations within 48 hours of the date and time of check in will be charged for the FULL COST of the scheduled stay. Refunds will not be granted to customers who choose to leave early, for any reason.