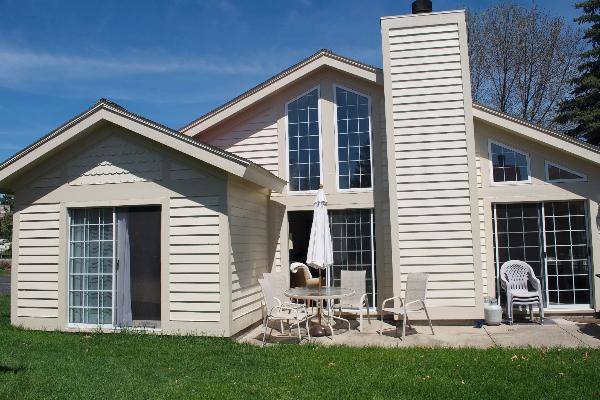 About Jim's Cottage
Beautiful, spacious 1,200 sqft stand-alone cottage conveniently nestled within a luxurious resort community 5 minutes from Lake Geneva. This 2 bed 2 bath vacation home is fully furnished and includes vaulted ceilings, a full kitchen with a gas oven, carpeted floors and even a 50" plasma TV.

Geneva National features 3 Championship golf courses, 3 swimming pools (family, kids & lap pools), beach volleyball & tennis courts, dining, and numerous nature trails. Just minutes from public beaches, boat slips, water skiing, fishing, golf, tennis, biking, hiking, hot air balloons, shopping, outlet malls, sightseeing and concert venues, the buzzing Lake Geneva area offers a wide variety of vacation activities.

You can be as active as you wish, just minutes away from every sport & activity imaginable, or you can indulge yourself, relax and take in the natural beauty and serenity. Observe bright stars in the evening or venture out to one of dozens of Lake Geneva restaurants & pubs to celebrate your vacation.