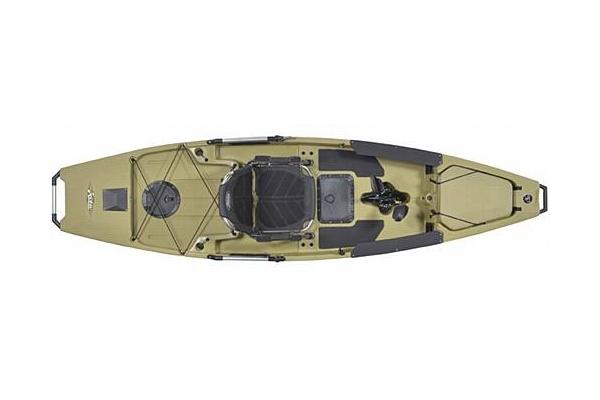 About Jenda PaddleSports
The new lightweight, more compact, Pro Angler 12 is the most versatile fishing boat we've ever designed.

This 12-foot boat sports a 500-pound weight capacity and is packed full of must have features that kayak anglers demand. From lakes to rivers to open ocean, this boat has no boundaries stand and fish with incredible stability, securely store six rods (four horizontally, two vertically), and access your tackle with ease.