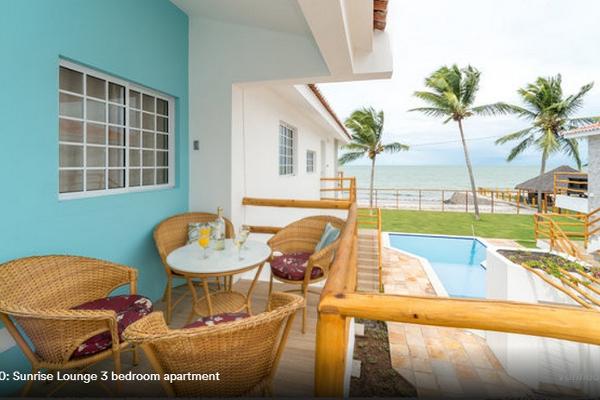 About Itamaraca apartments
Ideally located on the ocean's perimeter, close to the Itamaraca sailing club,Itamaraca Lounge apartment is only 30 meters away from the spectacular beach.
Enjoy beach and pool views from the first floor living room balcony.
The glorious sandy beach in front of this apartment complex offers clear blue waters, white sand, kite surfing,and is speckled with small beach
bars where you can feast on freshly caught fish, sip on coconut water, or enjoy a refreshing cold beer.