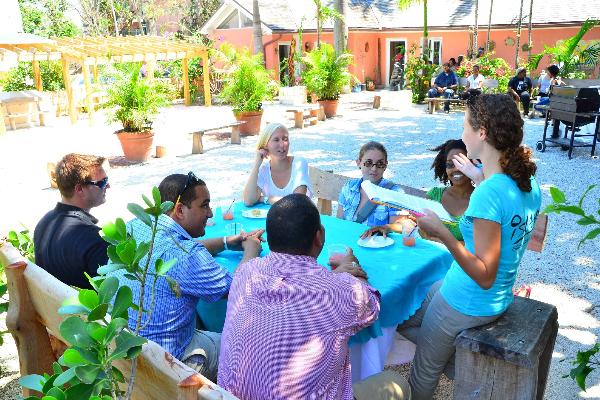 About Islandz Tours
The Islands of The Bahamas contains a history as rich and varied as any other nation in the Caribbean. Beyond its sandy shores lies a thriving art scene arising from its heritage of vibrant culture.

Islandz Tours guides visitors and locals through downtown Nassau's historic passageways, architectural treasures, art galleries, and street murals designed by local Bahamian and international artists. Our mission is to provide a dynamic and authentic image of the arts, culture, and heritage of The Bahamas in a captivating way. All guides are local Nassuvians, certified by The Bahamas Ministry of Tourism's Bahama Host Program, and absolutely love to share their island city with its guests.

Islandz is a Bahamian-based company founded in 2011 after winning the Tourism in the Caribbean business plan competition held by the Inter-American Development Bank's Opportunities for the Majority Division. In addition to operating Islandz Tours, it distributes a variety of artistic retail products through Islandz Market.