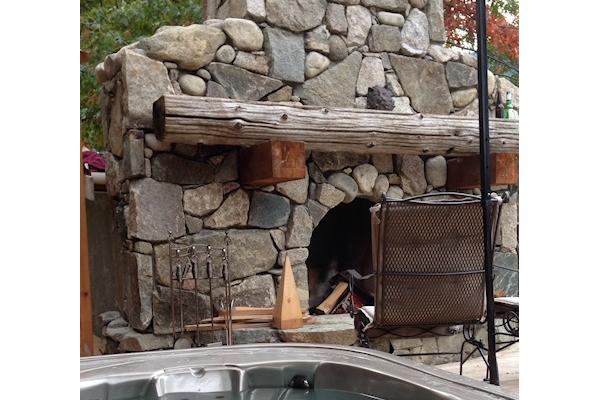 About Hickman's Hideaway
Our Cali suite is sure to please and inspire you! This suite features an artistically inspired deck with all the amenities.

A six person spa hot tub and a large rock fireplace set the scene for a perfect night in, or a memorable celebration. This deck floor creatively expresses a vision of love for nature, as well as ample bench seating for your friends and family.

The Cali Suite is designed to transport you to the California coast with a sophisticated mix of modern design and the gentle comforts of delicate Asian accents. The home comes alive in the evening as all the lighting can be adjusted to any mood.

3 bedrooms. 2 baths. Sleeps 6 adults.