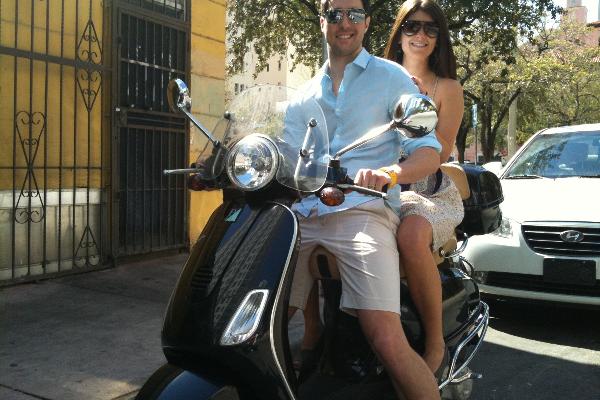 About Grow Verde, Inc.
Wanna hang with a Celebrity today? Take time out of your busy vacation to hang with Jim Carey & Tom Crusie today. This Vespa has been used by both superstars and after a celebrity has used the Vespa it gets named after them. In this case both stars have used this Vespa so it is now named the "Jim/Cruise."

Enjoy this LX50 2-seater with Storage on the back for some of that impulse buying that you so said you were not going to do, but ended up doing anyway. Look "chic" as you toil around Miami & South Beach on this classic motor scooter...Go ahead you know you wanna!