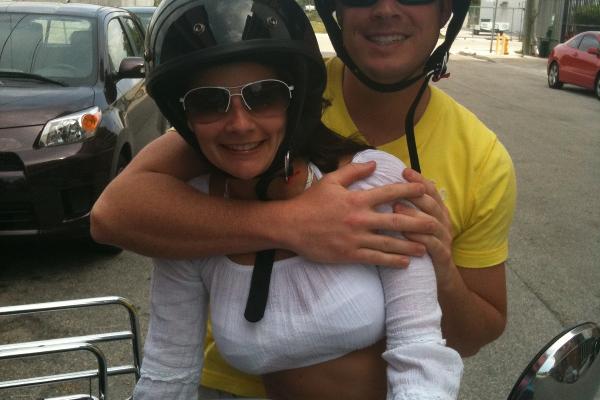 About Grow Verde, Inc.
Members only Vespa rental service (50cc Vespa's only) located in Miami that will deliver a pristine Vespa lx50 or LX50-Sport for your enjoyment. We will walk you through how to use the Vespa, brief you on the safety features, how to ride with a partner/Wife/Girlfriend/ or Life Partner. We will school you on the ills of driving in Miami and how to have fun and be safe!

Best part about your rental is your "Carbon Footprint!" You don't have to do anything other than have fun. The Vespa does all the work. As you ride around Miami, Dwtn Miami, and or South Beach. Your Vespa will be spewing a lil less CO2 into the environment, mile after mile. When your done with your rental, we will tally up how many CO2 credits you created (in lbs) and share that info with you via text.
That's it you don't have to do anything to do your part.

We are the #1 "Scooter Rental Service" in Miami (2011) and we get our five star rating from providing the best service possible by just giving you the service we would expect. If you are not satisfied for any reason, the "Prez" will get on the phone and hear you out! What "Scooter" rental service will do that?

Visit our website: www.growverde.com for more details on our member service...