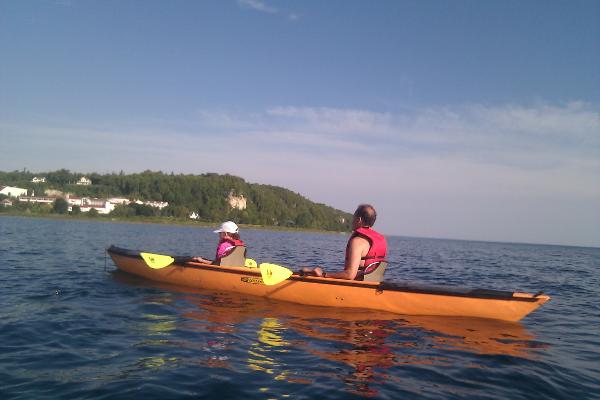 About Great Turtle Kayak Tours
Our Ultimate 16 2-seater (tandem) kayaks by Native Watercraft are super stable and comfortable. You can choose to ride with 2 people, or have our guide accompany a single person.

Guided tour to your destination of choice on the Straits of Mackinac, aboard your choice of kayak built for 2. Every booking includes a trained tour guide, life jacket, paddle, and a beautiful perspective of the waters of Mackinac Island.

Simply choose your group size, and the desired number of hours.

If you are unfamiliar with the area, we are happy to suggest available routes based on weather, length of time, and experience level.

After adding tandem kayaks, you can also add single kayaks or stand-up paddleboards to your booking.

* Launches from Mackinac Island location.