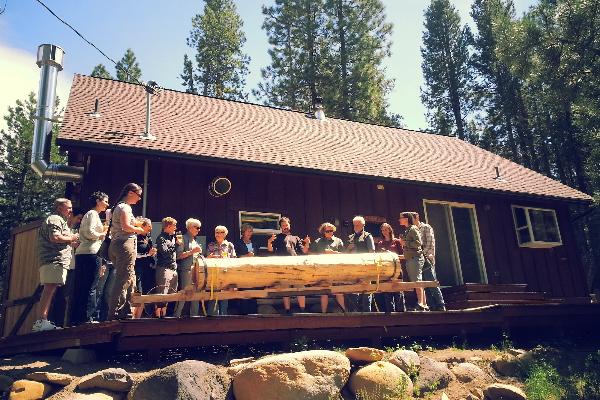 About GETIT Shuttle
The Brew Taps Tour visits a rotating list of internationally recognized & award winning Central Oregon breweries. Your trip includes delectable craft beer tastings and some savory snack offerings.

Since transportation in the Bend area is part of the package, tour-riders will enjoy a door to door tour of the town. Catch a few Cascade mountain views and hear all about local brews as we dash between sampler stops and cruise through Bend's art bedazzled roundabouts.

If you don't need a lift to the tour launch site, you can simply meet us at our "super secret" beer bus lair to head out. Conveniently located between Downtown Bend & The Old Mill District, our tour center has 9 breweries all within a mile-ish of our frontdoor.

Our tour launches a bit earlier than some so you can have plenty of fun but still have plenty of time left in your day to enjoy more of Bend.

If your group is coming from outside of Bend, we extend a great deal on door to door tour services that can whisk your group back and forth from outlying communities such as Sunriver, Sisters, and Redmond.

Our Brew Taps Tour is a family friendly outing and open to all ages. We remind folks that the beer tastings are only for those of legal imbibing age. We encourage everyone to enjoy the tour responsibly. Cheers!