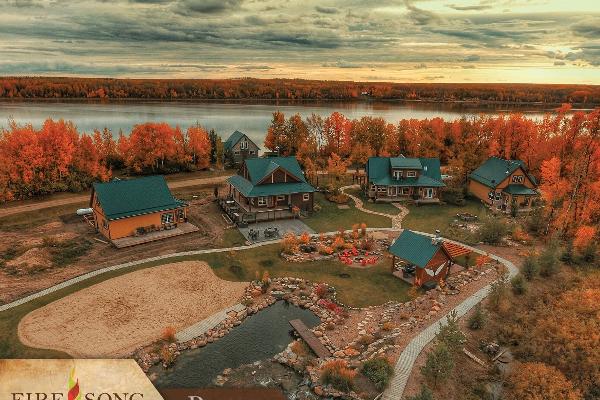 About FireSong Resort Village
Freedom at the Lake: a hidden gem for your family vacation or reunion, corporate retreat or romantic getaway.
The sound of water, the touch of wood and the strength of rock reflect the character of Saskatchewan.

Our guests are welcome, but our owners are home.

There truly is a pride of ownership and a true sense of being part of something bigger than ourselves, inspired by memories of the lake, the smell of the campfire and the slamming of the screen door.

FireSong is designed as an alternative to whole cabin ownership that makes the seemingly impossible, possible.

Your investment is maintained for you and every detail is taken care of, including security, cleaning, furniture and maintenance is affordable with the cost shared, you get more for your investment. A conventional property investment would cost 13 times more return on investment because of demand, increase in value much faster than average residential properties.
Rental Income - You can earn rental income if you don't use your home.

We are a four seasonal resort village, as beautiful in the winter as we are n the summer.


For more information about this extraordinary opportunity, please visit firesongexperience.com.