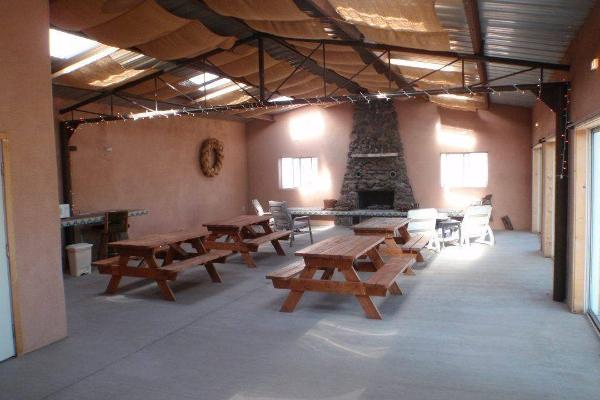 About Faywood Hot Springs Operations, LLC
This building has one large room with a fireplace and two restrooms. There are multiple picnic tables which can be used or moved to create more open space. There is also a counter along one wall with a sink. Large windows along one side and skylights makes the room bright during the day.

Day use will also be charged per Individual in Party.

"ATTENTION GUESTS MAKING MULTIPLE SITE RESERVATIONS: When making on-line reservations for multiple sites (Camp, RV or Cabins) in the same reservation document, the system MAY NOT reflect the accurate prices for extra people or pets. Please ensure that you list in the notes how many people will be in each site (adults and children (under 12 YO) and how many pets)). Once the Front Desk staff receives your pending reservation, they will verify that all charges have been captured correctly and confirm your reservation. Please ensure that you review your CONFIRMED reservation that will come to you in an email to make sure all your needs were correctly posted. Please ensure that you enter a valid email address. Reservations are not final until you receive a return email showing the reservation has moved from Pending to Confirmed. Thanks for your understanding.