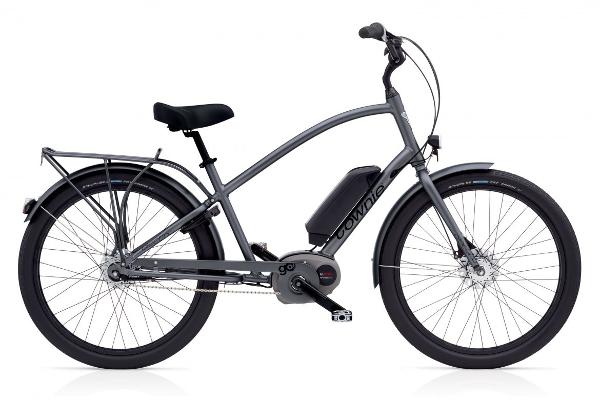 About Fairhaven Bicycles
Electric bikes are becoming overwhelmingly popular with their ability to cover more distance, using less of your personal energy! Try one today!

Our E-Bikes come fully charged and ready to go! They have an electric motor, working as a "pedal assist", which will power you forward whenever you are pedaling. You could potentially cover triple the distance over a normal bicycle!

We recommend trying an eBike if you've been curious about them, or if you're looking to ride a longer distance in a shorter amount of time.

*If the battery dies while riding, the eBike functions as a normal bicycle would. You will just lose the power from the motor while pedaling.

*Please be aware that the battery range is approximately 15-45 miles and
your rental time may be limited by the battery not by the time.